Kelly Walsh - About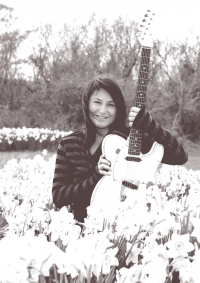 From the Daffodil fields of Block Island, Rhode Island 
Growing up, my sibs and I spun in circles while dad strummed from a catalogue of vintage folk and country tunes. My brother learned to play guitar first and we raided our parents collection of 70's top forty albums. 
College radio was a dream come true -- I literally lived at WRIU, the URI radio station, learning to DJ and procuring free tickets to as many live shows as possible. Stomping through the rich local music offerings in Providence's 1980's, resonating with the emotionally raw punk rock scene, embedded in the culture and comradery of local bands. I banged on guitars, composing and recording songs under the tutelage of musicians and producers much more talented than me.
Bands I've been fortunate to be a member of include Green Picket Fence, Plummet, Randy, Kelly Walsh Band, Kelly & The Cunninghams and currently  RockHopper.
Some of my Favorite Artists: Ella Fitzgerald, Billie Holiday, Chuck Berry, Dick Dale, Beatles, Kinks, Dolly Parton, Jimi Hendrix, Runaways, Blondie, Ramones, Replacements, X, Husker Du, Pretenders, Creedence Clearwater Revival, Breeders, The Cure, Hanson, Lemonheads, the Neighborhoods, Belly, Liz Phair, Cranberries, Goo Goo Dolls, Poe, Adam Ezra Group.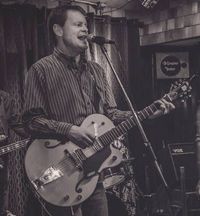 Al "Bud" Valatka of RockHopper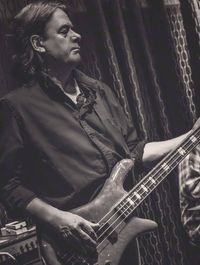 Steve Vendetuolli of RockHopper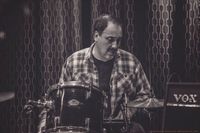 Lou Rudely of RockHopper